I've been hearing this a lot lately:
"I don't know where to start."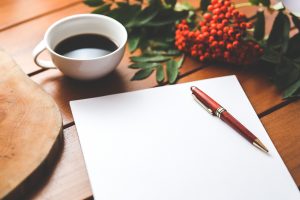 I'll tell you a little secret: I've been feeling it a lot lately, too. I have a bunch of big, exciting goals that I'm inching toward, and I can't tell if my slow-as-a-penguin-walking-through-molasses progress is because I have a load of emotional weight to carry right now, or if it's fear-based avoidance.
Probably both. Probably mostly the latter, even.
So today I'm going to figure out some ways to stop being so precious about my goals and just do something already. (If you didn't already know, this blog is basically self-coaching. I'm going to go through and tag things so it's easier to navigate and folks who don't want all the nonsense can navigate past it).
First, a list of my big, overwhelming projects:
Putting together my social media presence.

First: gathering content. Photos, mostly.
Instagram (main presence)
Facebook business page (was debating this one, but this will reach an older audience, so I'll do it)
Facebook group (for when I build out the membership option – on hold for now)
Pinterest (can wait until I have the others going; will re-use IG content)
Twitter (also can wait – again, this will just re-use IG content)

Shooting the video for courses

Figuring out format/flow of courses
Pare down the info to the basics
Put together reference charts
Figure out what information to include in supplementary materials (for each video as well as for Basics course)
Gather photo examples (working on it)

Tech difficulties (working on it – HIRING SOMEONE!!!)

Contact form setup and testing
SSL certificate setup
Email list setup and testing
Okay, those are my main things. I've already started gathering photos, because these will be crucial to my forward movement on social media as well as for examples on videos. This weekend I'll be choosing a tech person to fix some issues.
And next weekend – this is a commitment, folks – I'm going to shoot more video. And I'm not going to give up until I have something enough footage to make something marketable.
I'm putting it on my calendar right now. Heck, I may even invite a friend over to co-work for some accountability. Or contact someone when I start. Social accountability is huge for me (hence this blog), so here's my biggest tip: find  your motivator. I'm massively internally motivated, but when shit gets scary or I get avoidant, I rely on a little external kick in the pants to get my fear (read: ego trying to protect me) out of my way.
One other thing I need to do is to re-work that massive whiteboard in my room to reflect my current situation. I'm now in a place where I can start making regular progress again – fewer unknowns in my life – so having a new 6 month plan is crucial to staying on track. This post is the beginning of that. Now I just have to attach each task to a month and get moving.
If it helps, I think about the whiteboard as if it's my boss. I don't have a choice; I do what it says. This approach removes any decision about what I should/could/'want to' do and just gives me a task.
So. What are your big, scary goals? How can you break them into bite-sized pieces? Put them all on your calendar, or make a 6 month plan. Which tiny piece will you do today?